If you have internet dongle and a MacBook or MacBook Pro and you want to share the net connection with your other devices like your smart phone or iPad then this tutorial is for you.
In this tutorial we will be learn to turn the Mac into a wifi hotspot to share the net connection.
Requirement
A MacBook or MacBook Pro and an internet dongle.
In this tutorial I will be using MacBook Pro retina and Tata Docomo Photon+ dongle which gives a max speed of about 3 Mbps. It is not super fast but gets the job done. If you have a high speed net connection then you can have more devices connected to the hotspot (the one we are going to create) and you can share the connection without sensing a drop in overall performance.
Let's turn the Mac into a WiFi hotspot
First connect your internet dongle to your computer and check if you can access the world wide web (internet). If everything you can access then you are ready to move to the next stage.
Hit Command Space to get the Spotlight and type in "System Preferences".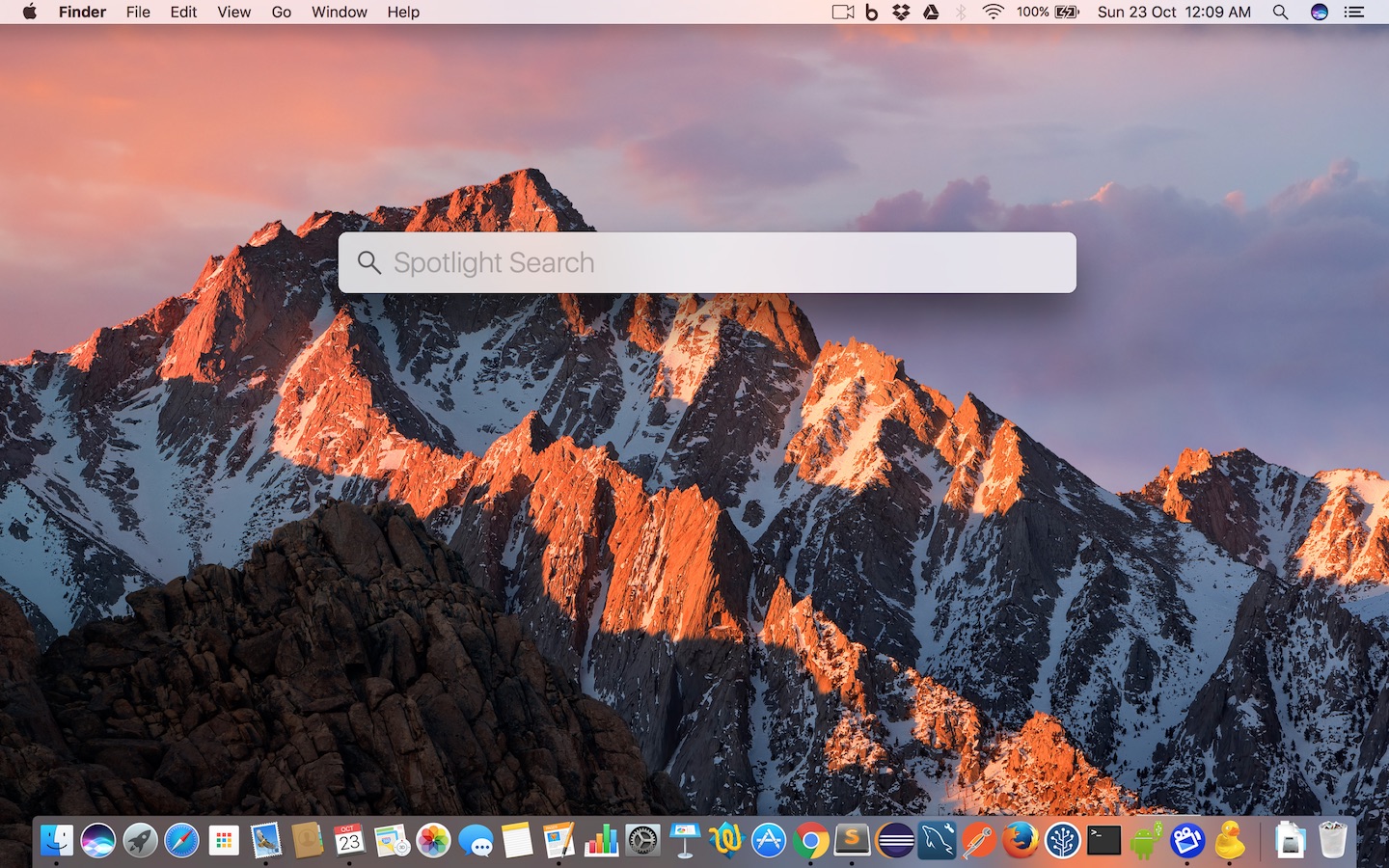 Or you can click on the "Apple" icon on the top left corner of the screen and select "System Preferences...".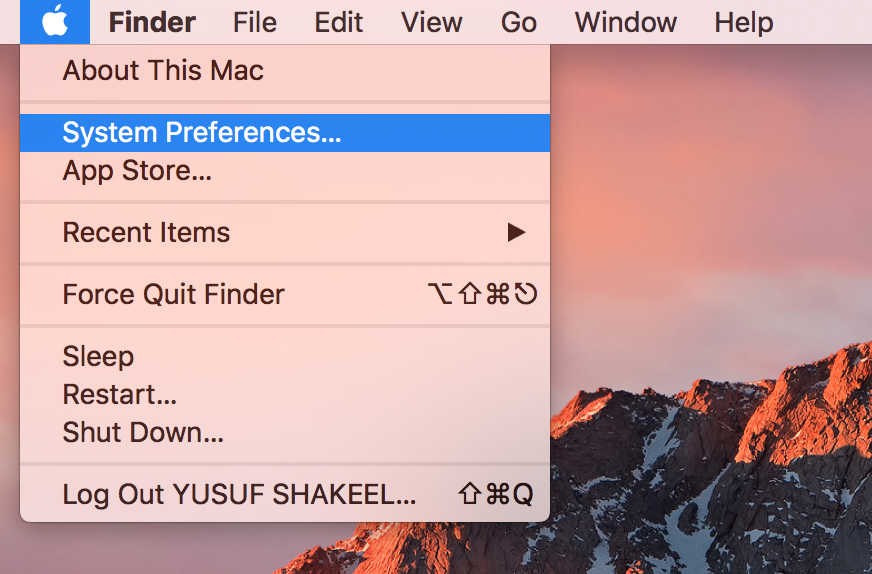 Now the "System Preferences" window will appear.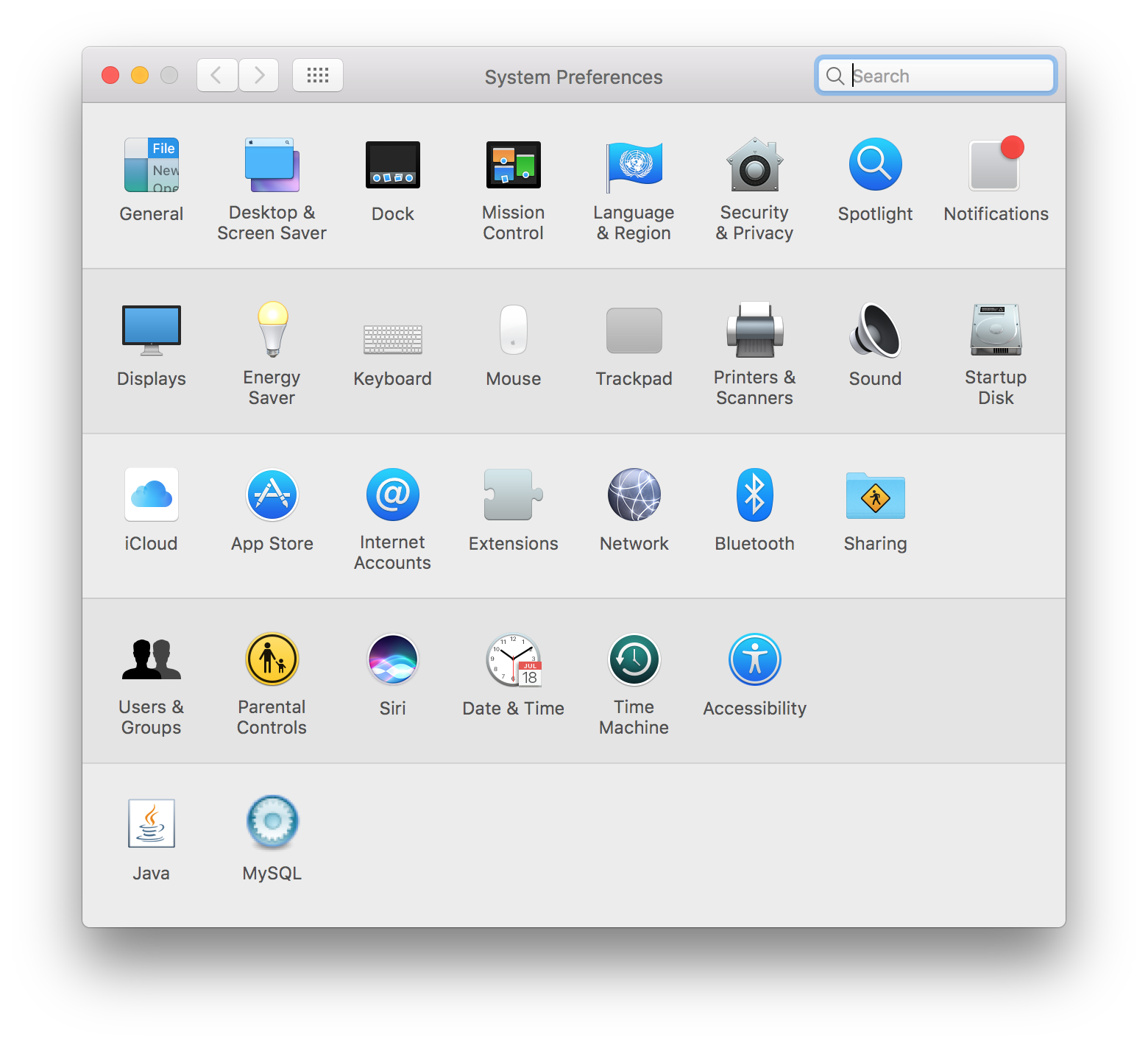 Select the "Sharing" option and the sharing window will appear.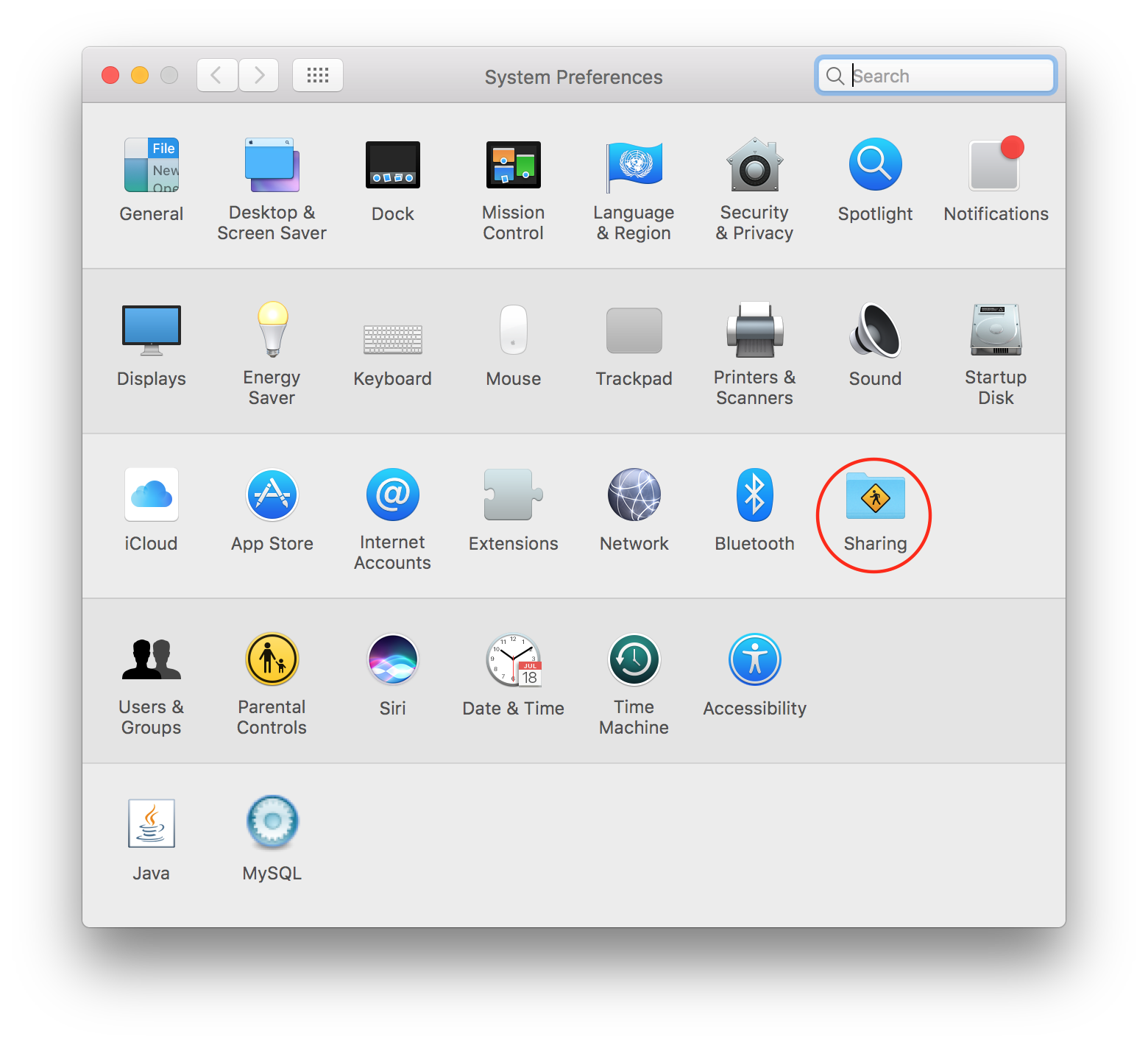 On the left we will have a list of services. Select "Internet Sharing". On the right we have a dropdown "Share your connection from". Select your internet dongle. In this case we have "Huawei Modem". Now from the option "To computers using" select Port "Wi-Fi".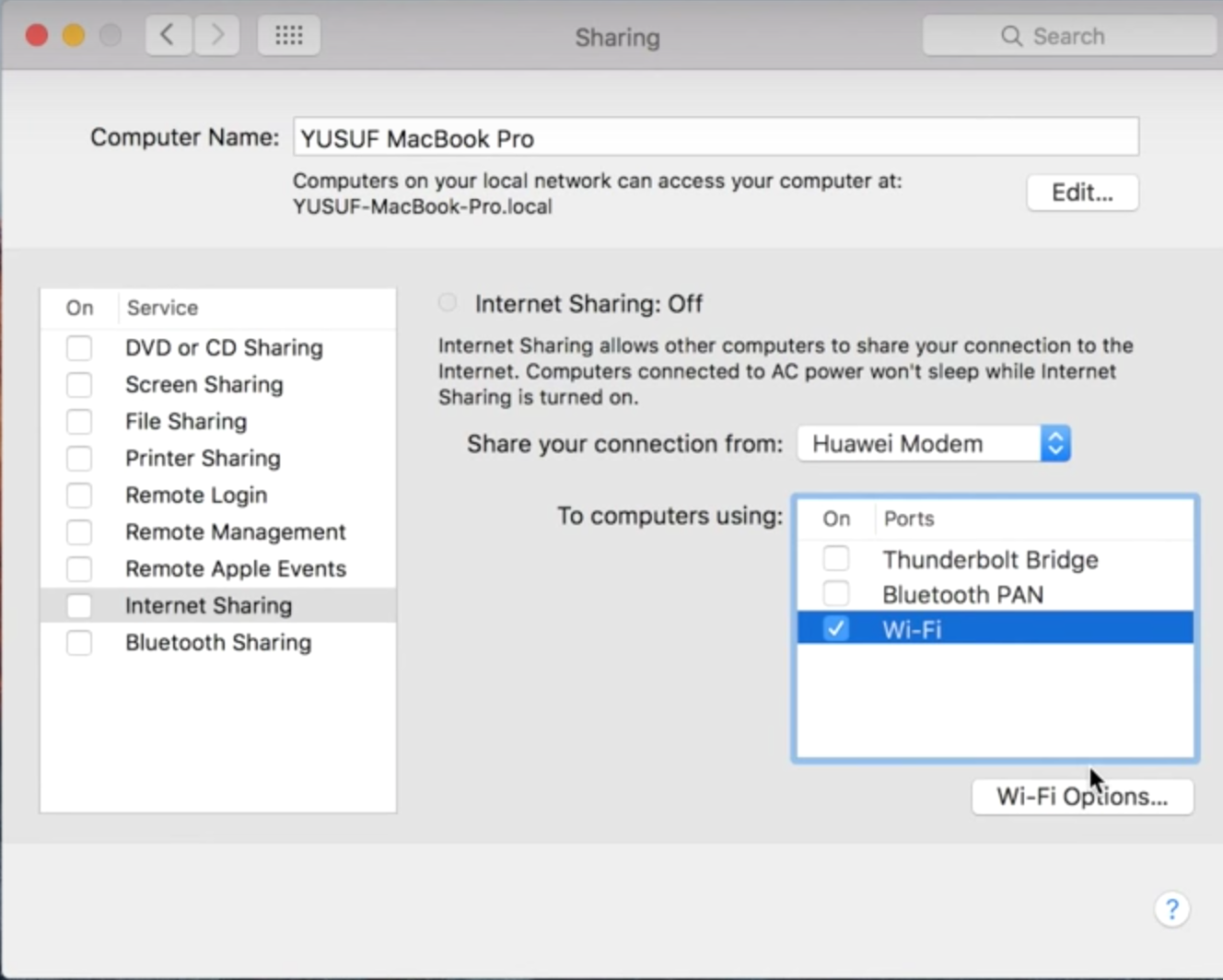 Now click on "Wi-Fi Options..." button and a new window will appear. This is for configuring the internet-sharing network. Set the security to WPA2 Personal. And then set a strong password and click on OK button and then click on "Turn Wi-Fi on" button. Internet sharing will start.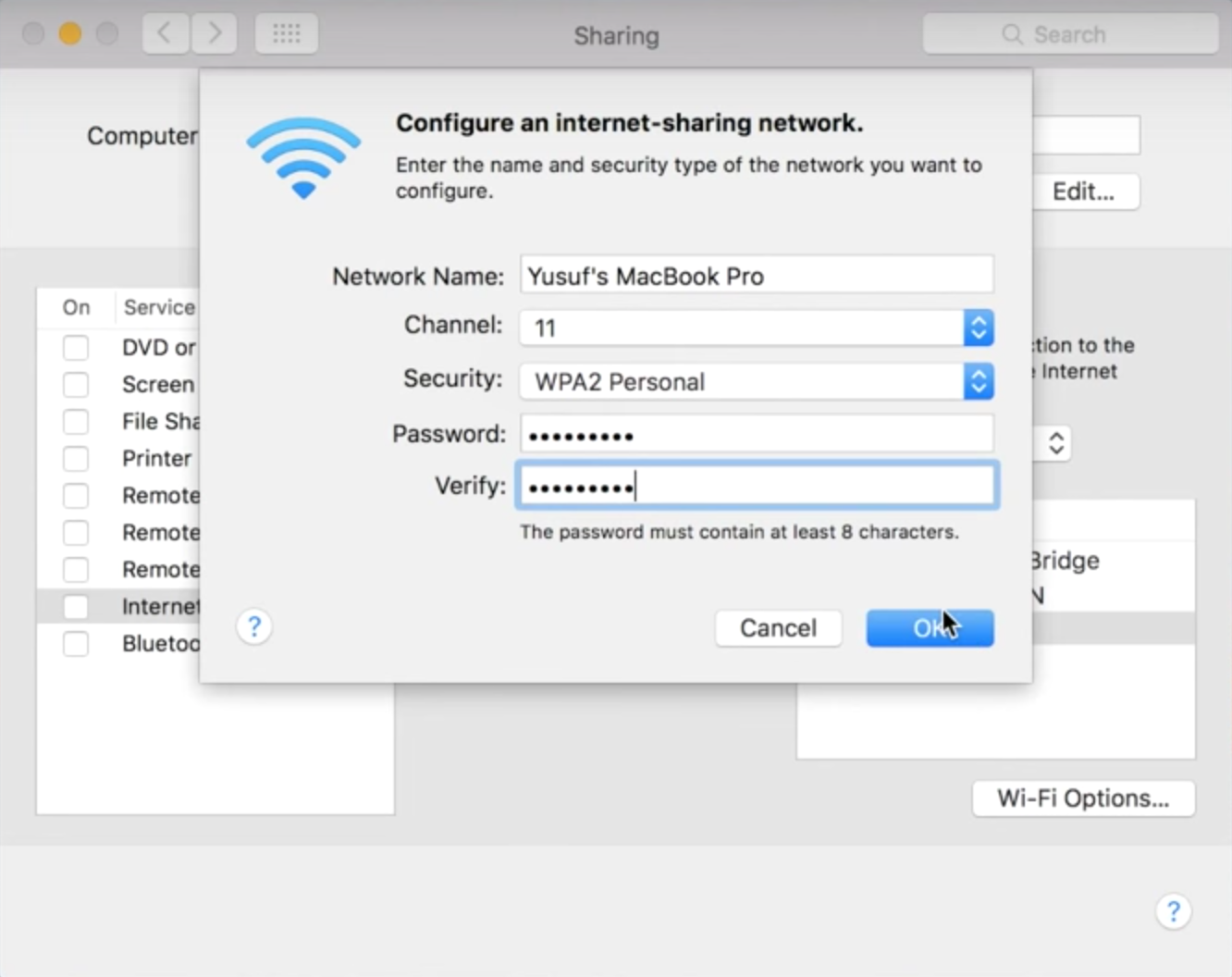 Now open your mobile phone that you want to connect. Select the Wi-Fi name of your computer. In this case "Yusuf's MacBook Pro". Enter the password that you have set and then click on Connect.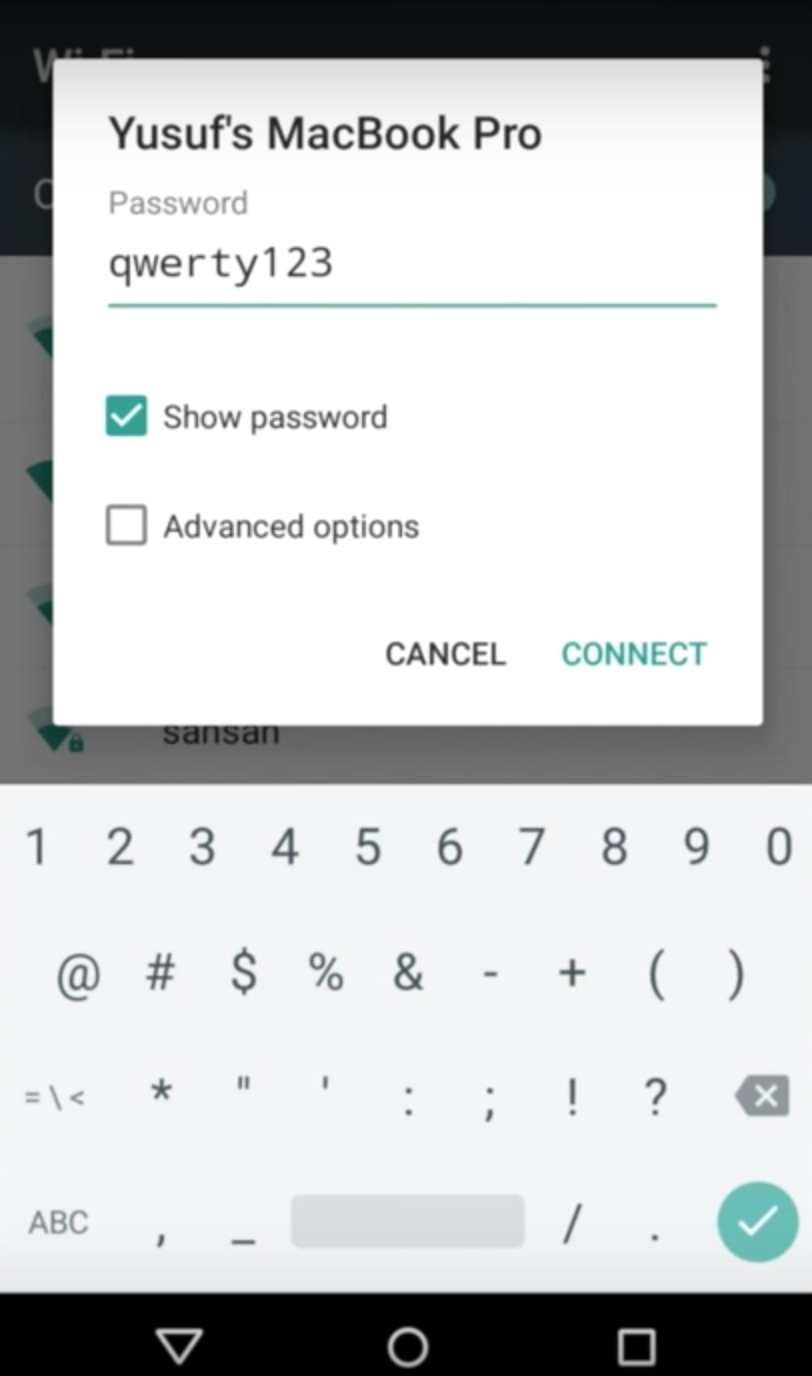 That's all for the tutorial. I hope you will find this tutorial helpful and interesting. Feel free to share this tutorial and the video.